Boston got Ming'd on Monday night.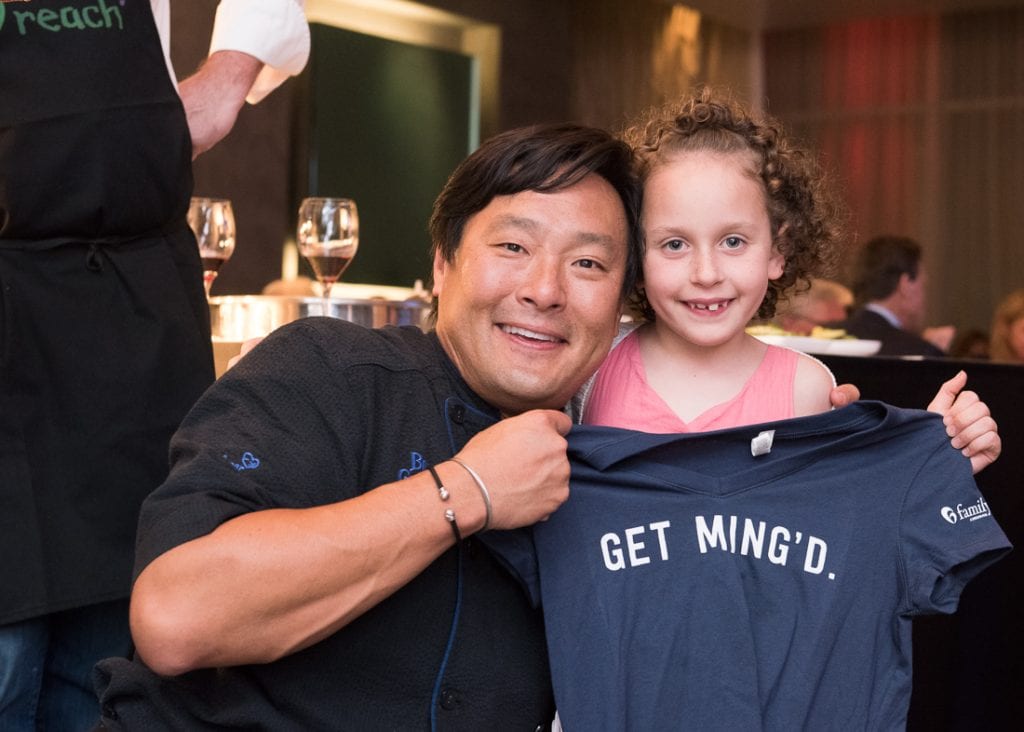 "Ming is a verb," Carla Tardif, Family Reach Executive Director, told the audience at The Ritz-Carlton, Boston Common. "It's to give 110 percent at all times. It's to leave your mark."
Chef Ming Tsai introduced the Cooking Live! series in 2012 as a way for him to leave his mark on the treatment of cancer. At Family Reach, we know that cancer care is more than just medicine and surgeries. It's a safe shelter, running heat and electricity, gas in the car and food on the table. It's access to care. To help families with cancer hold on to these essentials, Ming brought together his closest, most talented chef friends and put on a live cooking experience for members of Boston's philanthropic community.
He Ming'd Boston.
Since that first year, Ming Tsai has compelled supporters to give and help more than 2,500 families in cancer treatment.
Every year, Cooking Live! Boston leaves an even deeper mark on how we treat cancer. On Monday evening, about 150 compassionate Family Reach supporters arrived at The Ritz-Carlton, Boston Common, to enjoy a five-course meal prepared and served by some of the best chefs in the nation: Michael Schlow, Tiffani Faison, Joanne Chang, Frank Kassner and of course, Ming Tsai. Not only did they indulge in world-class dishes like Tiffani Faison's smoked short rib with grilled pad see ew noodles, ramps and oyster shiitake broth, but they also joked around with Boston's favorite, the legendary Big Papi. Mr. David Ortiz was the all-star guest chef of the evening, standing alongside his close friend Ming Tsai as they served a Dominican-inspired trout dish to the captivated crowd.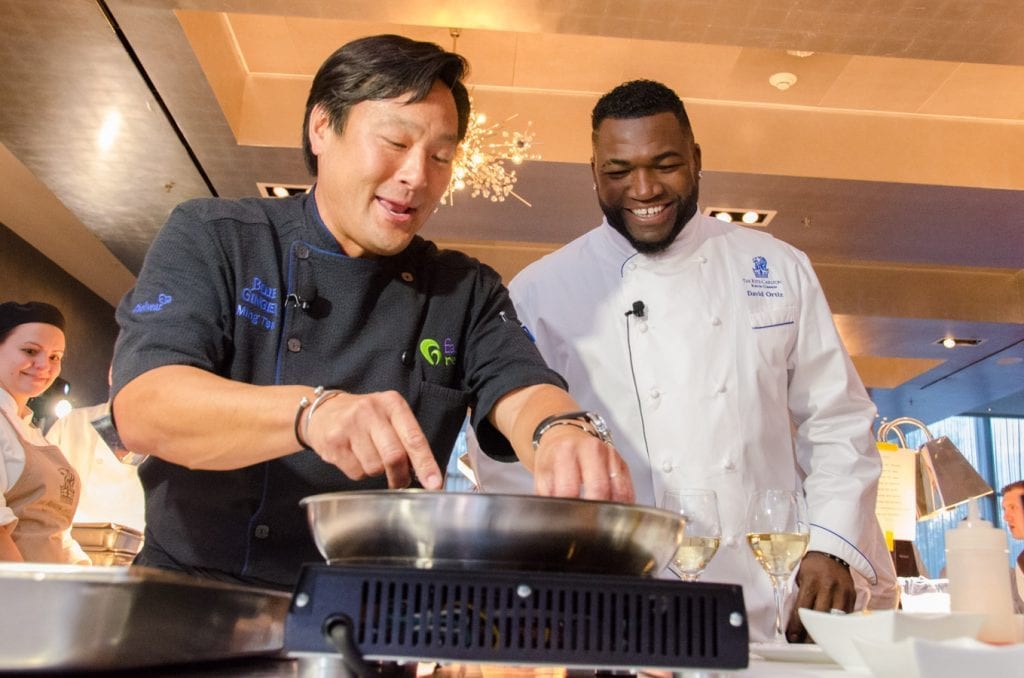 A natural with the kids, Mr. Ortiz arrived early to the event to get to know the young, special guests of the night in the private Chefs' Lounge. Here, the iconic designated hitter met Allison, Desteny, Giraldy and Ottavio, all patients at Dana-Farber Cancer Institute and Tufts Floating Hospital for Children. Ottavio, the quietest of the group, made a special bond with the larger-than-life Red Sox player.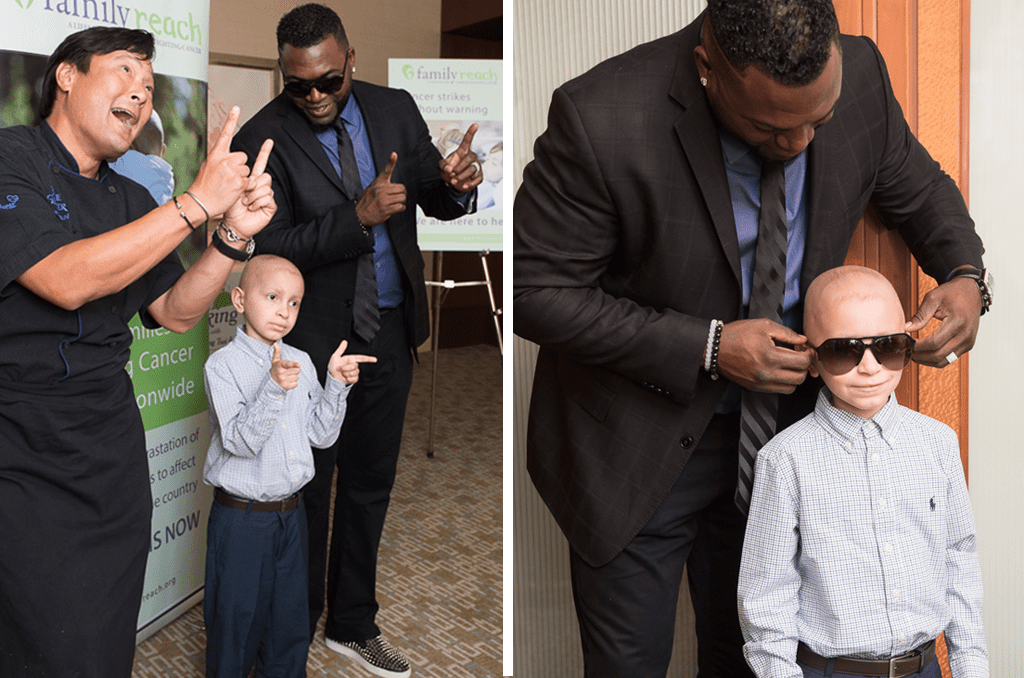 From selfies with Papi to stepping up as sous chefs, the Cooking Live! audience was anything but a timid crowd. The friendly Boston audience made our featured families feel right at home, as the parents of children with cancer shared their personal stories with guests of their table. Chef Tiffani Faison won over the whole room as she introduced the crowd to Ottavio, who is diagnosed with medulloblastoma. She demonstrated her dish, a sophisticated, melt-in-your-mouth short rib, but she had other plans in mind for the sweet child.
"Ottavio, I hear your favorite food is…cheeseburgers!" She shouted as she scurried over to Ottavio's seat to drop a perfect child-sized kids' cheeseburger and fries in front of him.
Ottavio didn't skip a beat – he dug right in, nodding his head in approval.
When the time came to give back, we knew Boston got Ming'd. Because of our incredible, compassionate and supportive community, funds raised from Cooking Live! Boston 2015 will allow approximately 450 families to access the critical care they need. It will keep food on the table, a roof over their heads and their cars safely on the roads so they can get to life-saving cancer treatment.
From the bottom of our hearts, thank you for leaving your mark. Thank you for being a lifeline for families fighting cancer.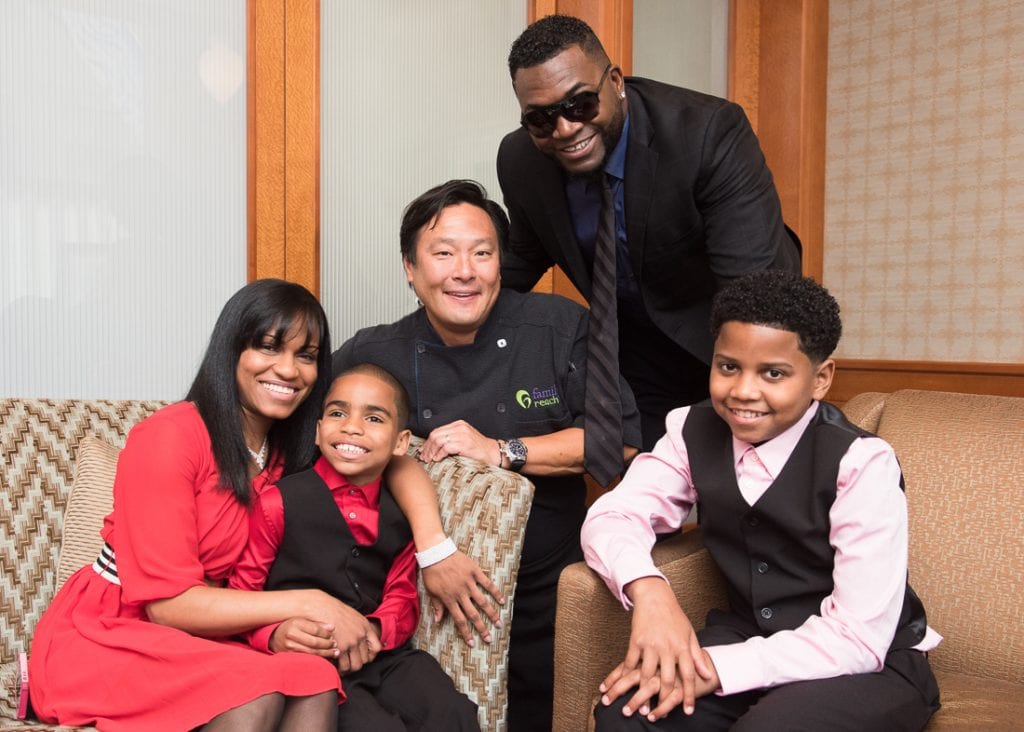 Follow our Flickr account to view all of the captured moments from Cooking Live! Boston. Check back as we receive even more photos from the event!