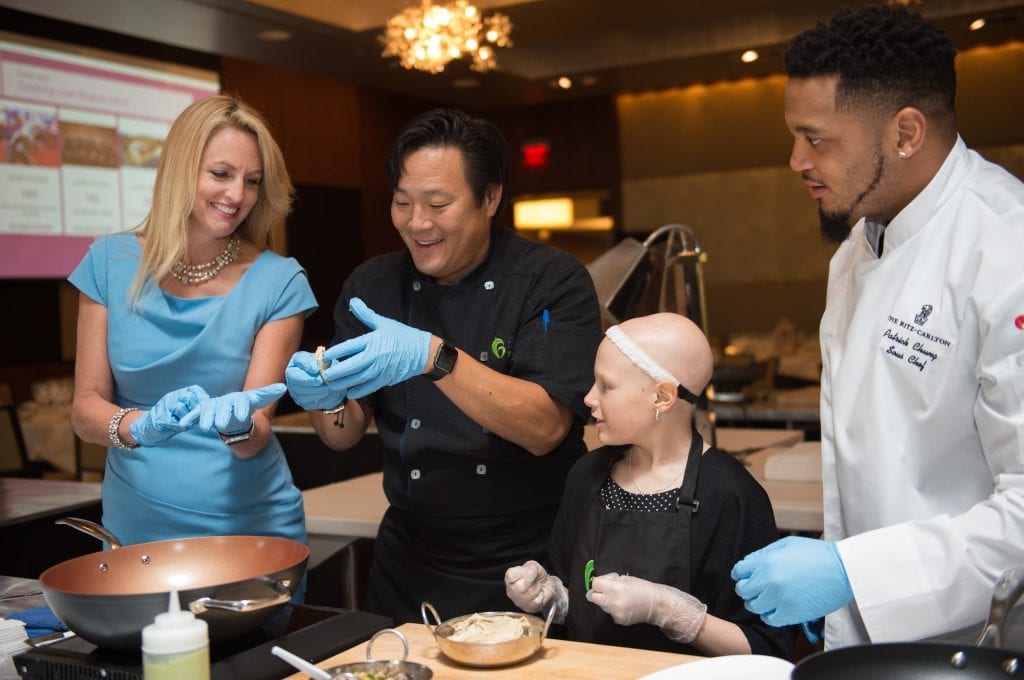 On Tuesday, May 3, 2016, we wined and dined Family Reach supporters and special guests at Cooking Live! Boston. We celebrated with amazing food, entertainment, chefs and friends – all while supporting children and families battling cancer.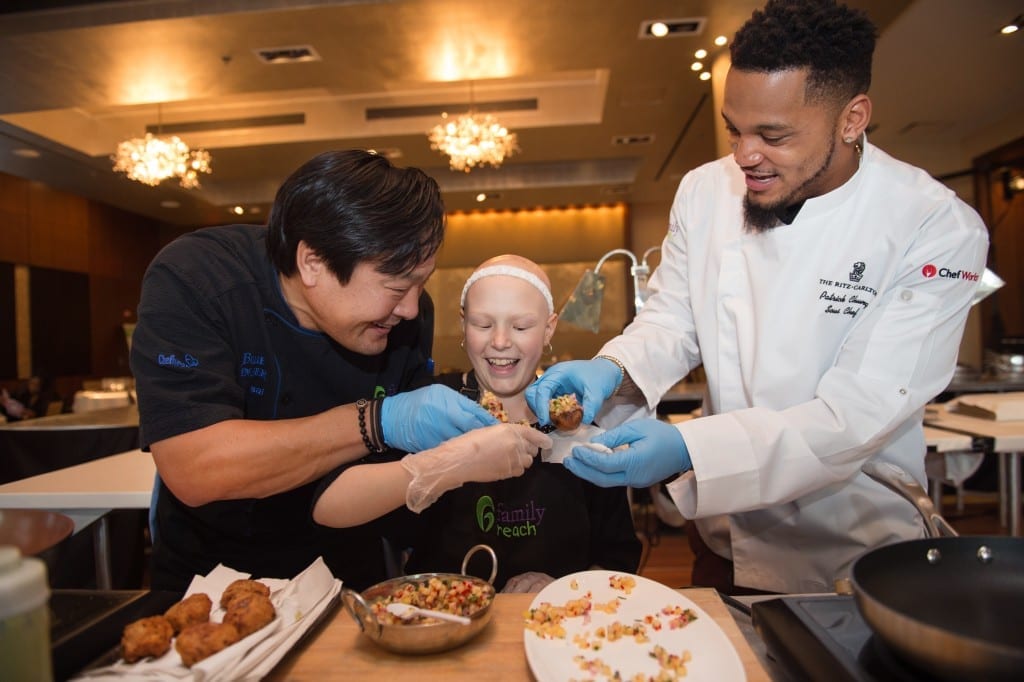 Event founder and Family Reach National Advisory Board President Chef Ming Tsai invited his talented chef friends, including Michael Mina, Ken Tominaga, Frank Kassner, Tiffani Faison, Deanne Chinn and Kerry Levesque, and celebrity sous chef Patrick Chung of the New England Patriots to help prepare a delicious five-course meal.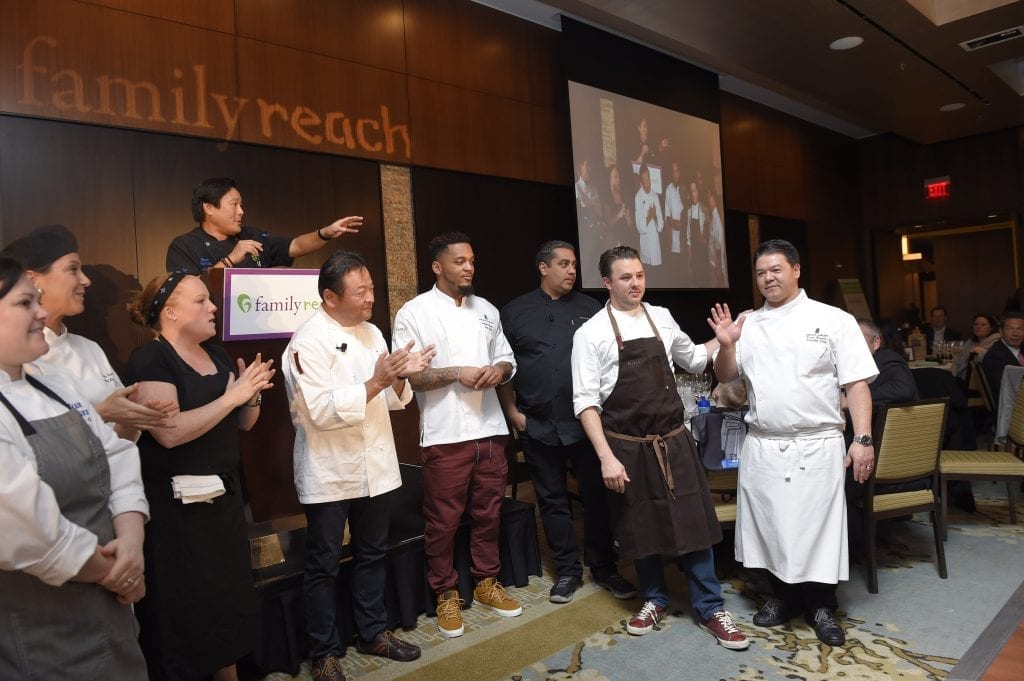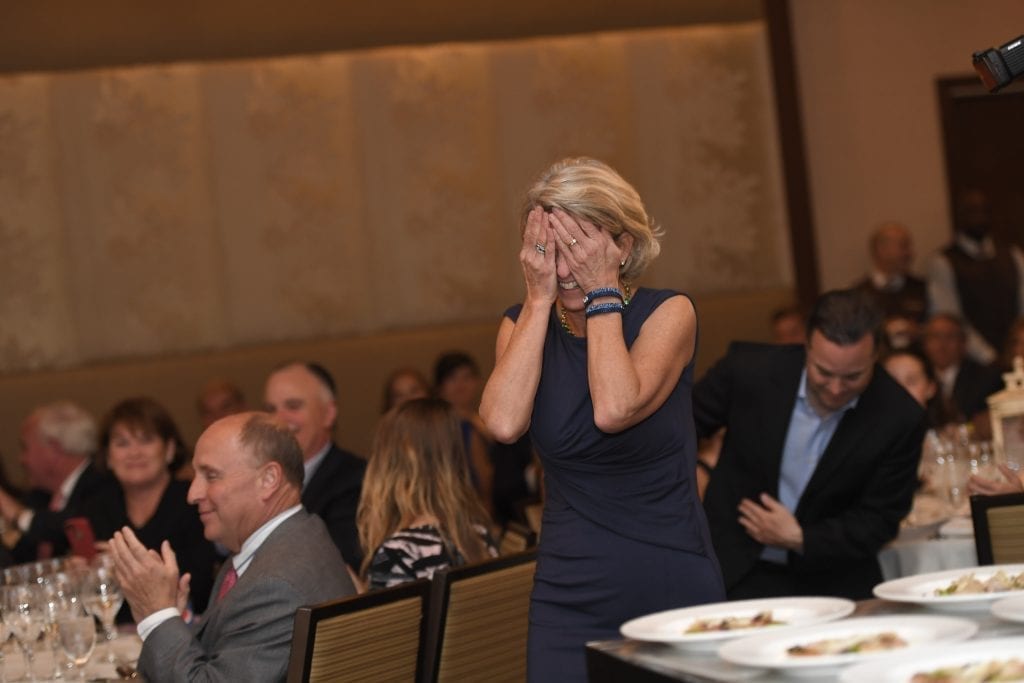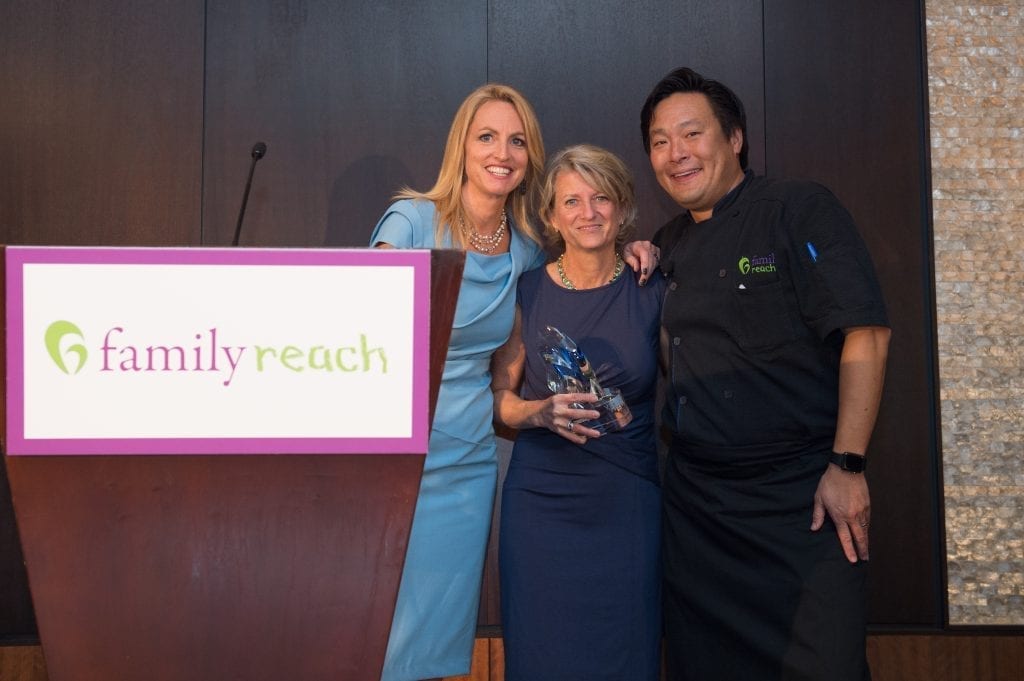 Family Reach CEO Carla Tardif introduced the inaugural Ming Tsai Leave Your Mark Award. This award was presented to long-time supporter Libby Allard, honoring her commitment to Family Reach as ​a ​volunteer and founder of the Art Outreach Program.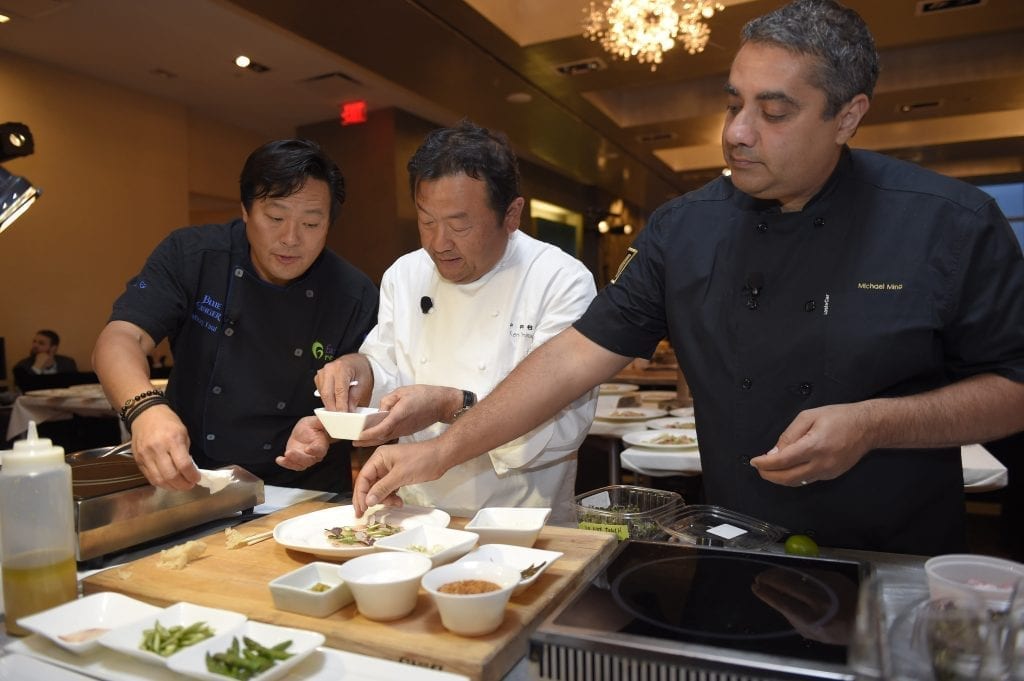 Michael Mina and Ken Tominaga (co-owners of Pabu, Boston coming this spring!) kicked off the evening with a King Fish Sashimi. The two wow'd members of the Boston community, as they prepared guests to indulge in the five-course meal and wine pairings (and, in the case of this course: a sake pairing).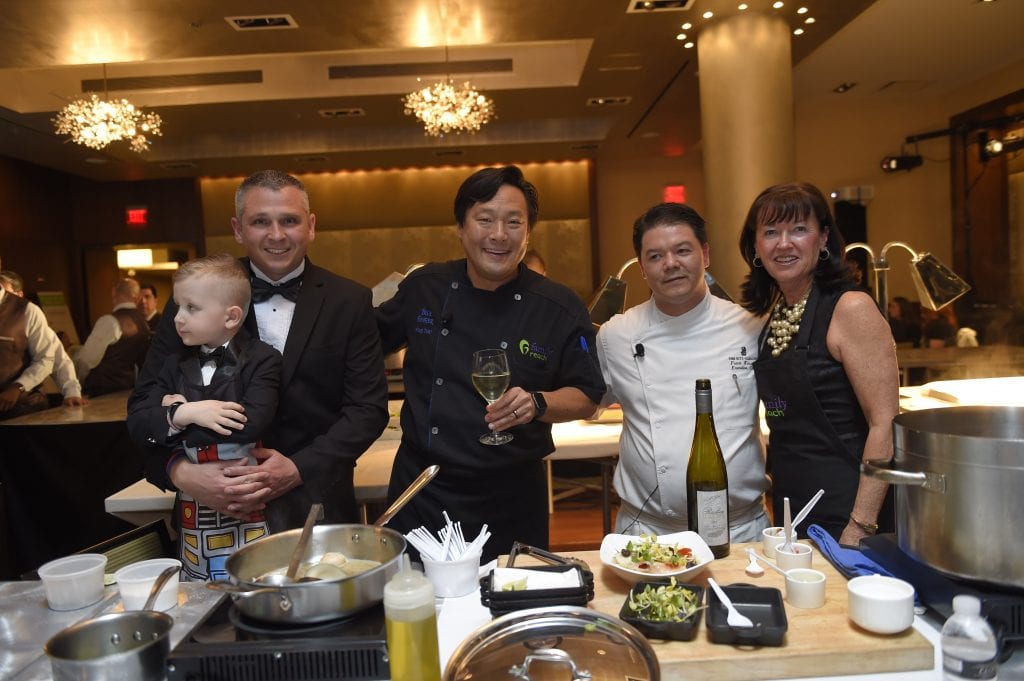 Frank Kassner (Executive Chef at the Ritz-Carlton, Boston) treated guests to a delicious Seafood Pho with the help of Scott and Dalton Bingham (special guests and a family that has been supported by Family Reach), Ming and long time supporter Rosemary Phalen.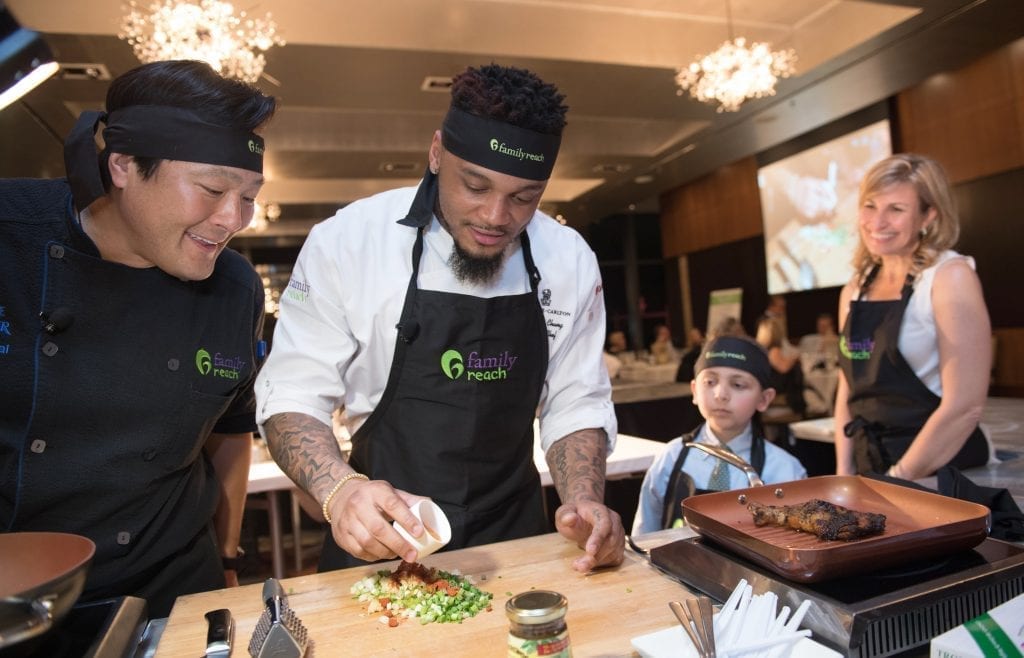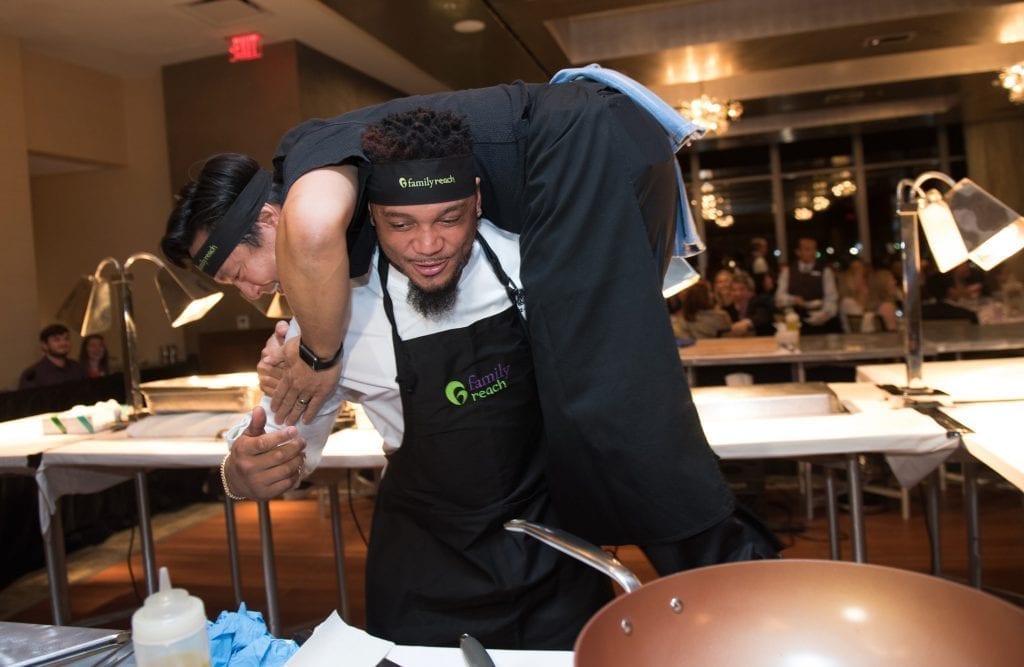 The fun continued with sous chef and New England Patriots' Patrick Chung and Chef Ming Tsai making his mothers famous Jerk Chicken. Chung really "picked" it up a notch!
Family Reach CEO Carla Tardif spoke about the importance of a promise and how our commitment to families is at the core of everything we do. The promise to a caregiver, child or parent who together we can ensure access to the resources they need to get treatment and care.
"We see parents promising their children with cancer that they will get them to the other side.  We are here to help them keep that promise and we couldn't do it without our Family Reach supporters," said Tardif.
The commitment that Chef Ming Tsai has made to Family Reach is a promise that has resulted in $4 million dollars raised for the children and families we serve. So, in true Cooking Live! Boston fashion, we needed to celebrate this incredible number in a very special way. We designed the first-ever Chef Ming Tsai bobble head, and the photos says it all (especially, when we shared that it was held up in customs!):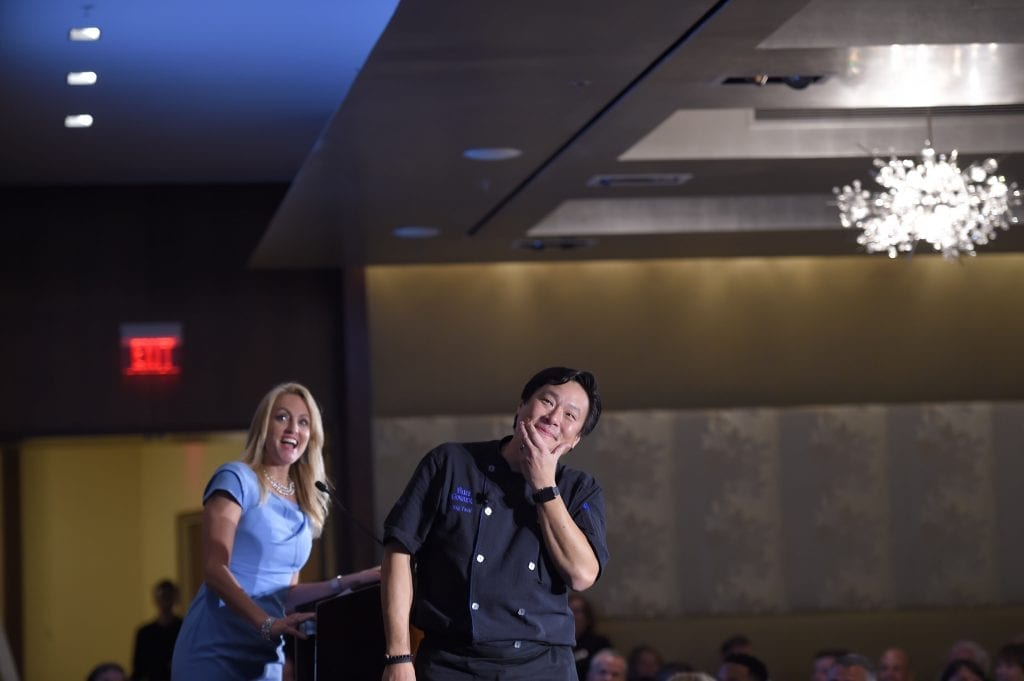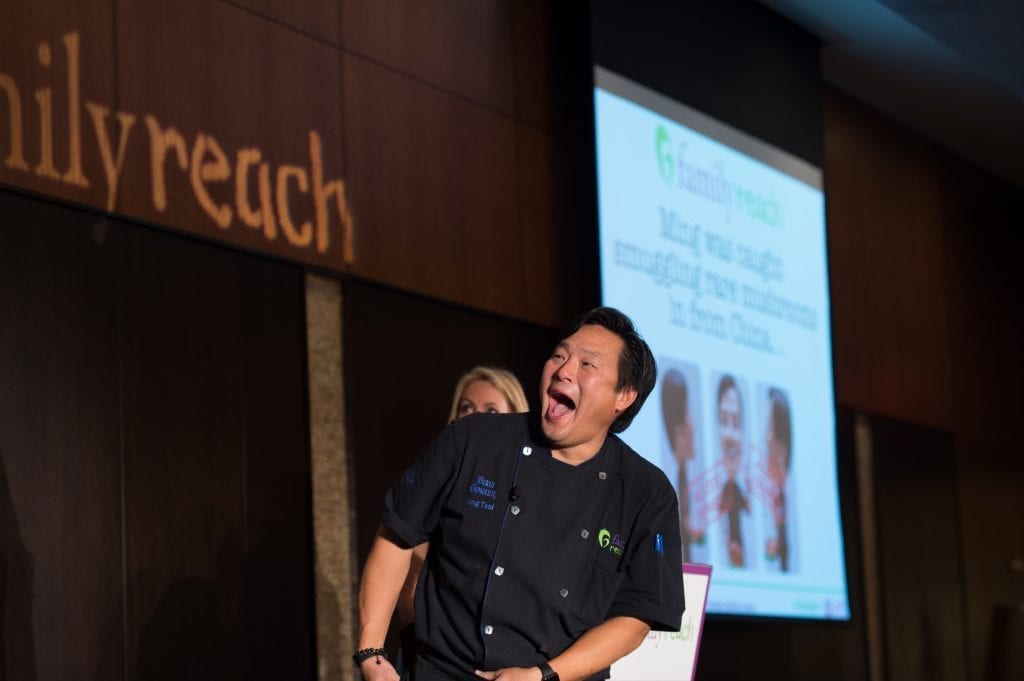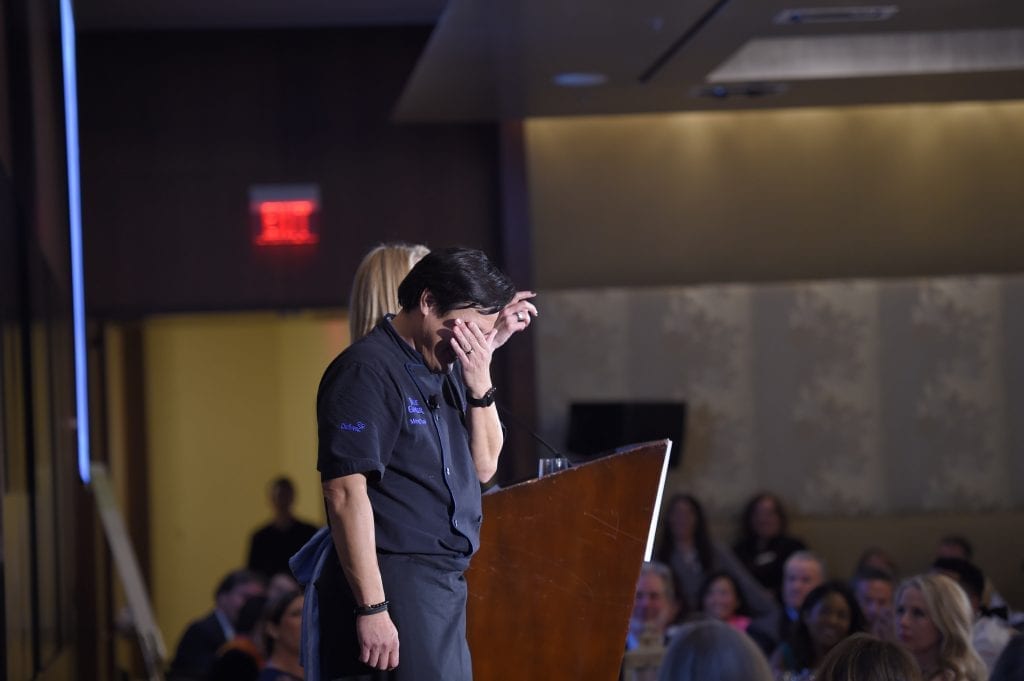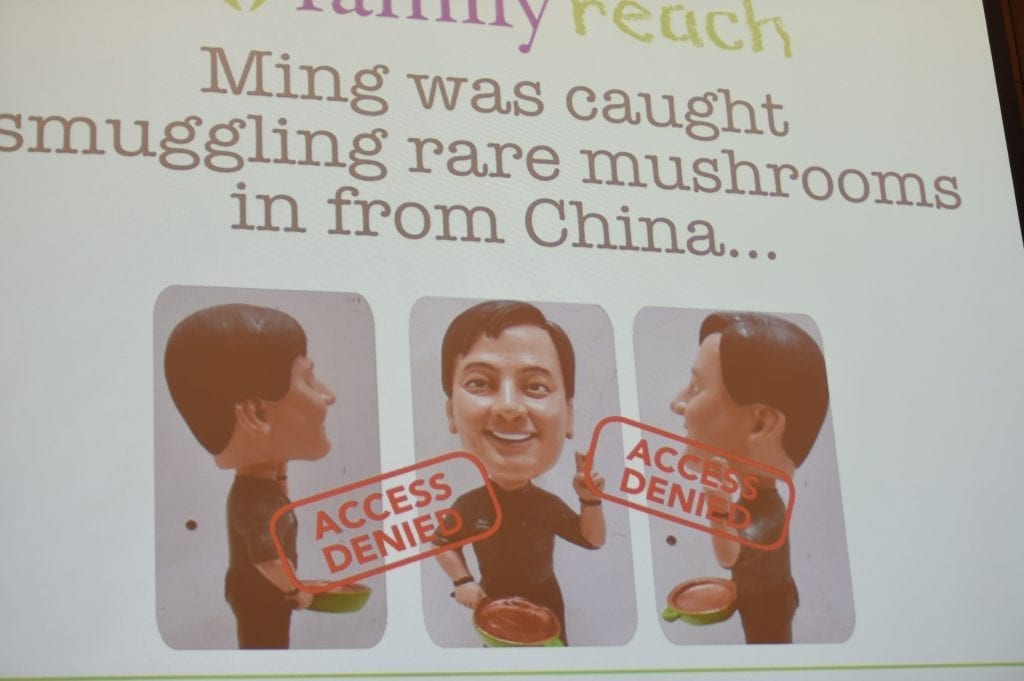 Returning Cooking Live! Boston Chef, Tiffani Faison (Sweet Cheeks Q & Tiger Mama), is a dedicated Family Reach supporter and makes a fantastic Shaking Beef! We also celebrated Family Reach supporter Mary Anne Merrigan's 75th Birthday and invited Ashlynn Hull into the round.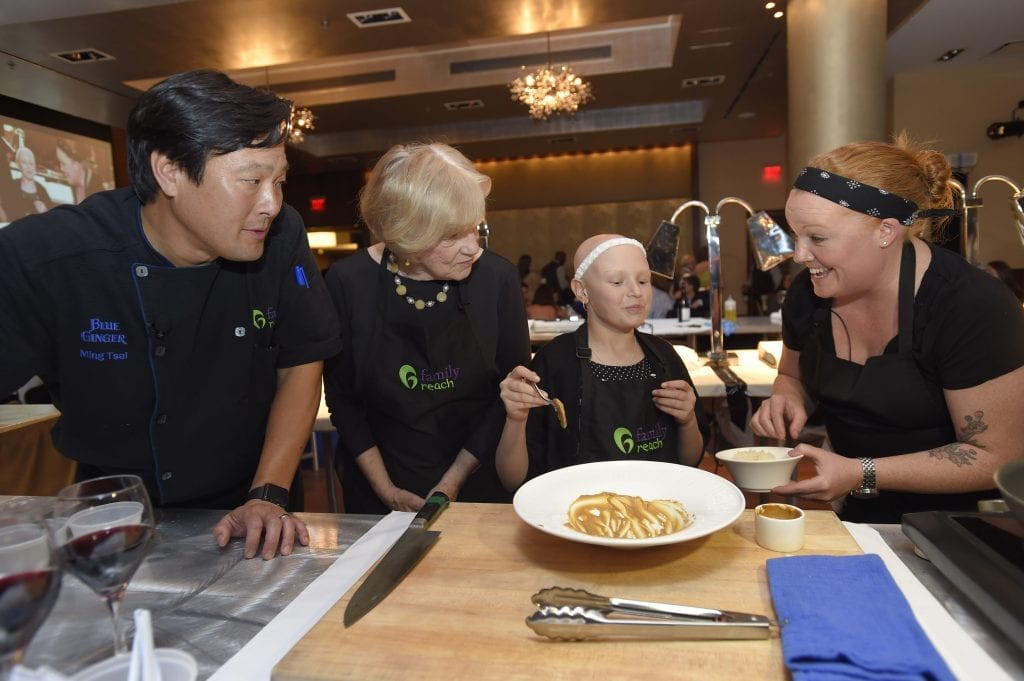 Together, with the help of our generous guests and sponsors, we raised more than $360,000! What does that mean? Because of our supporters – Family Reach will provide financial and emotional support for more than 1,275  individuals impacted by a cancer diagnosis and who so desperately need a financial lifeline.
It was a wonderful evening and we would like to sincerely thank all of our supporters for their continued generosity in helping us serve as a lifeline for families fighting cancer.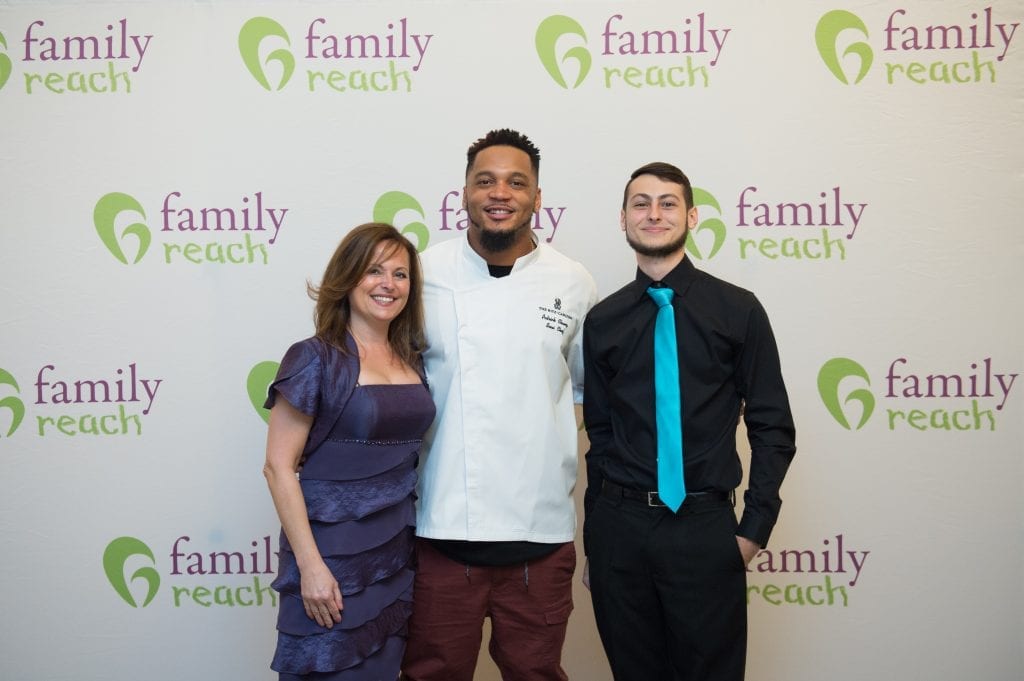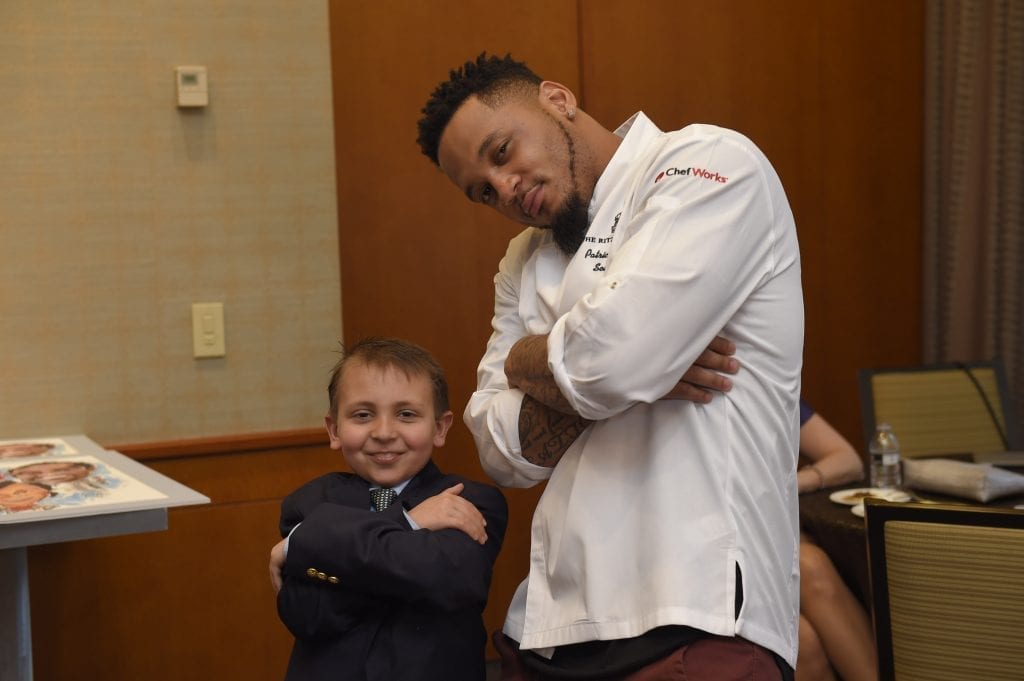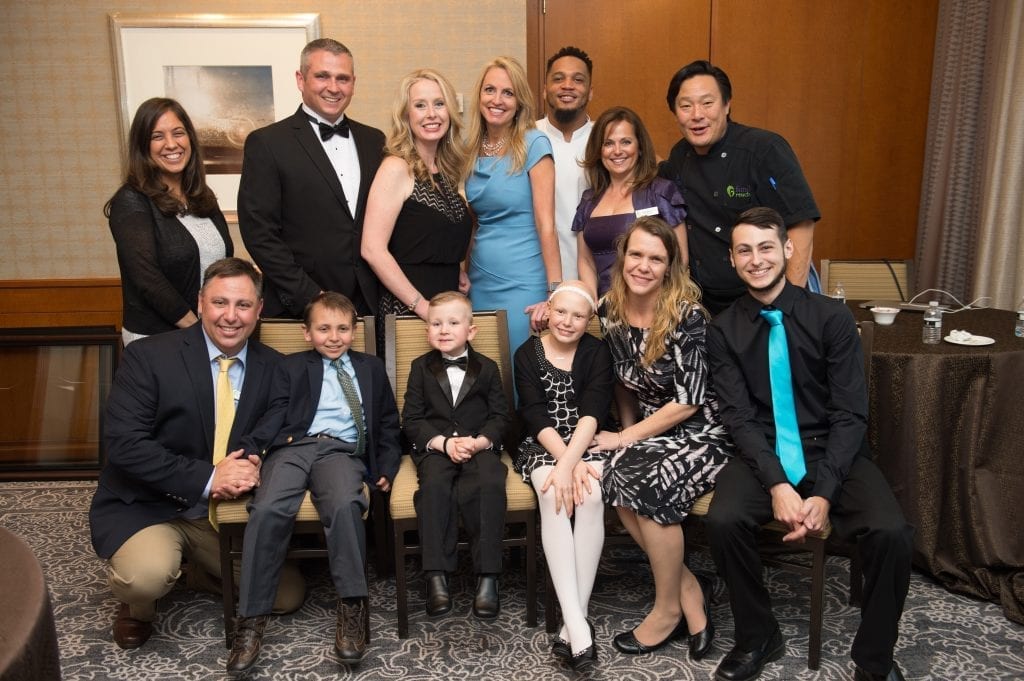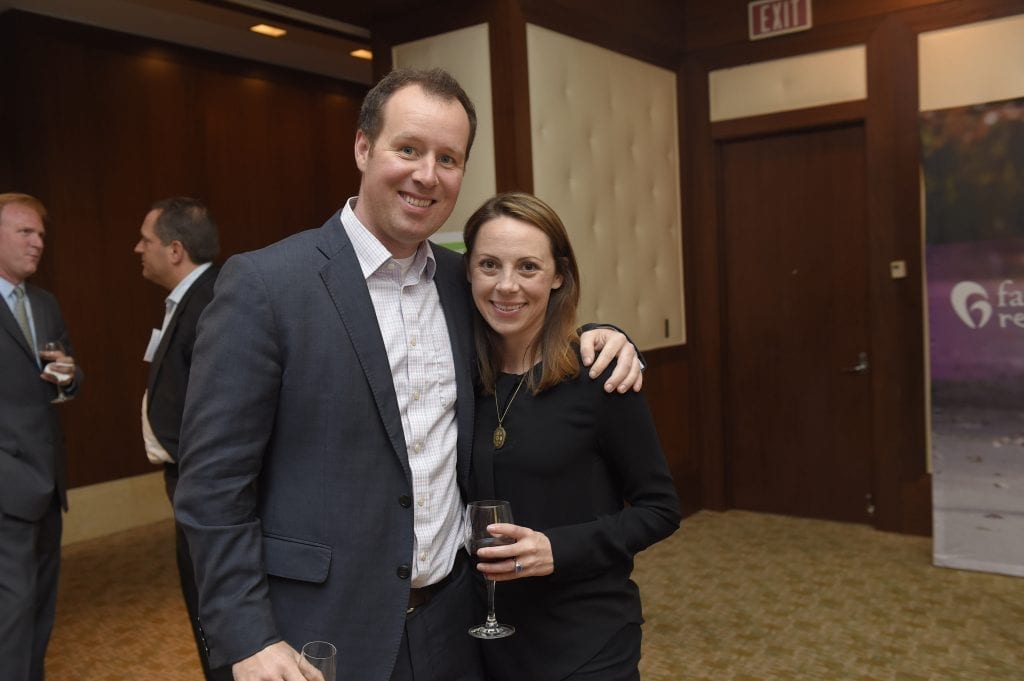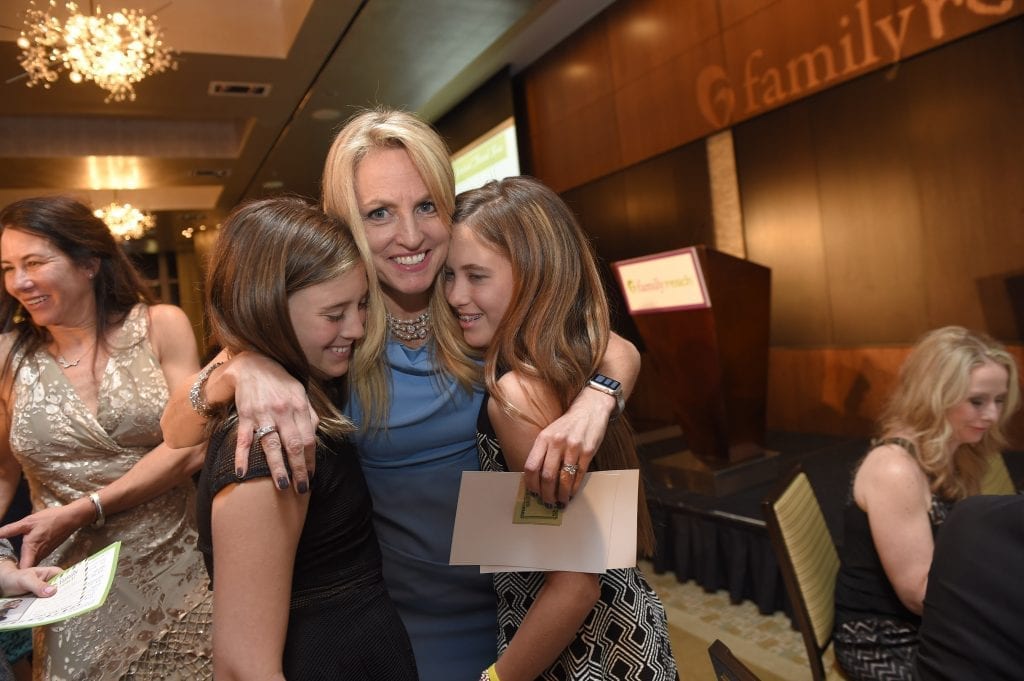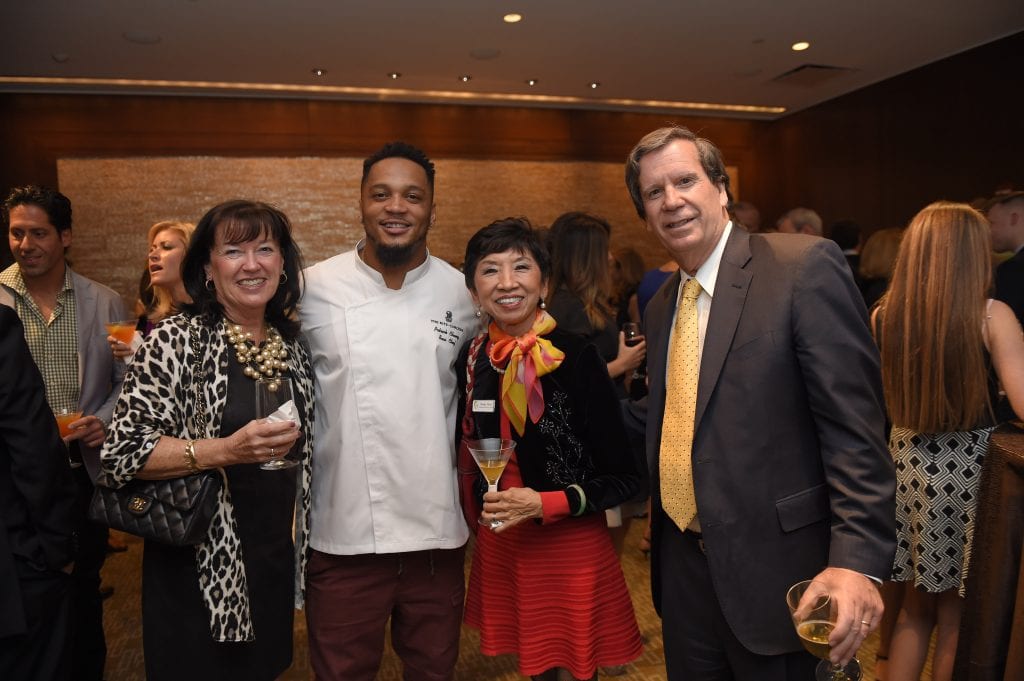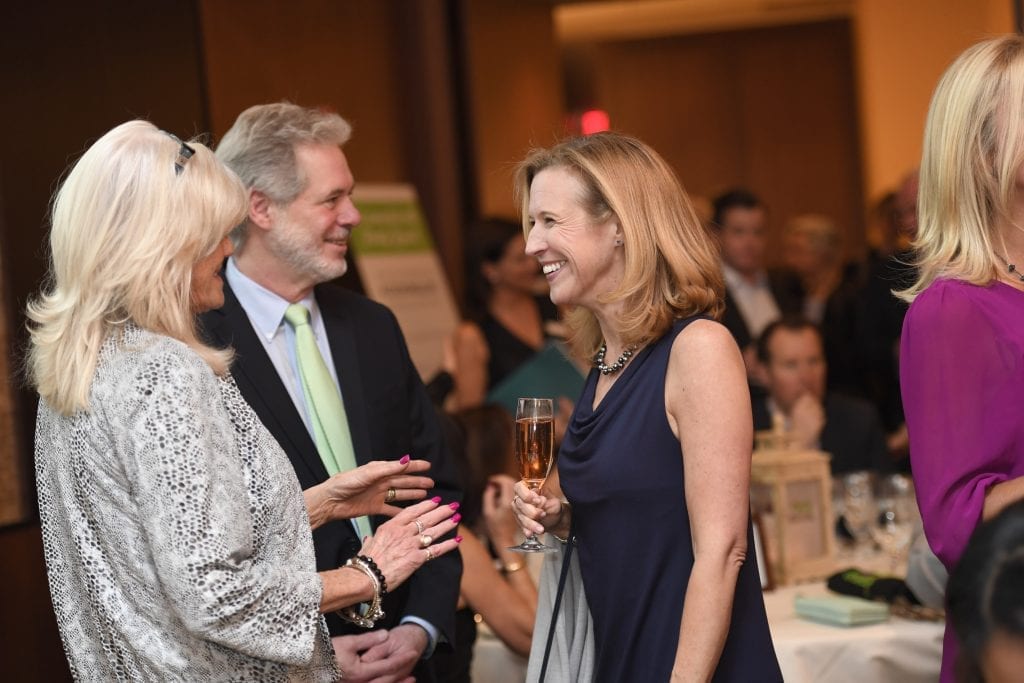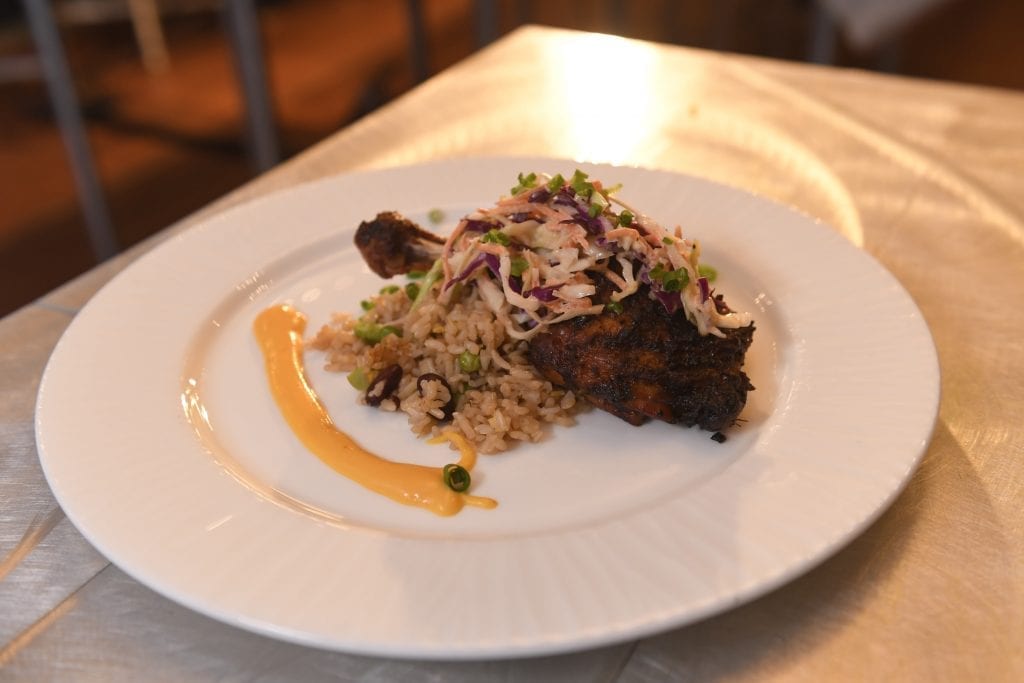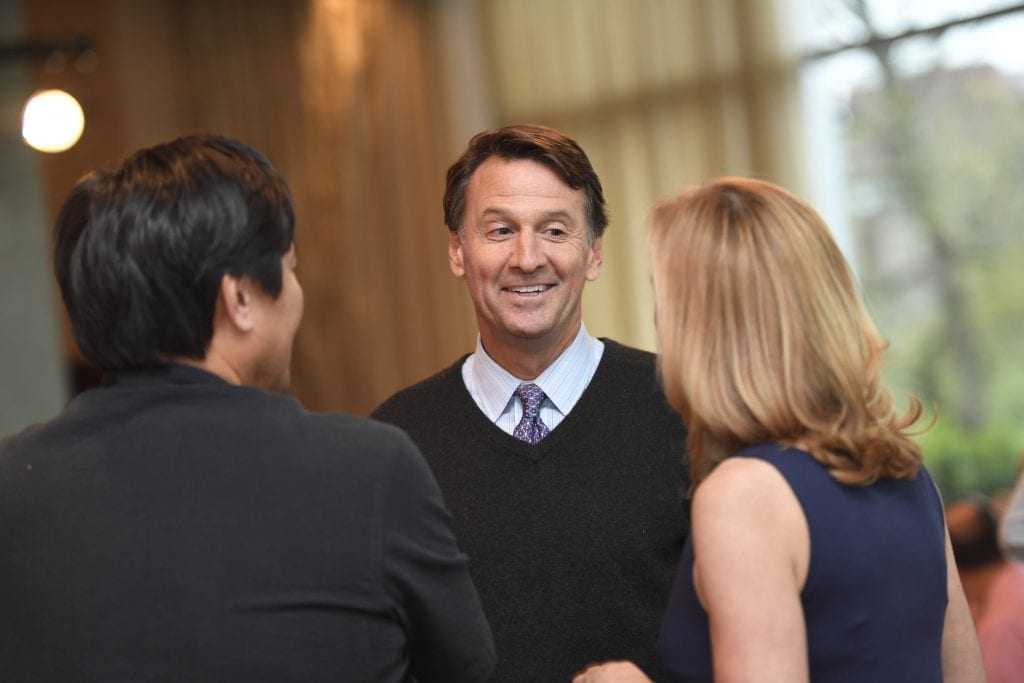 Special thank you: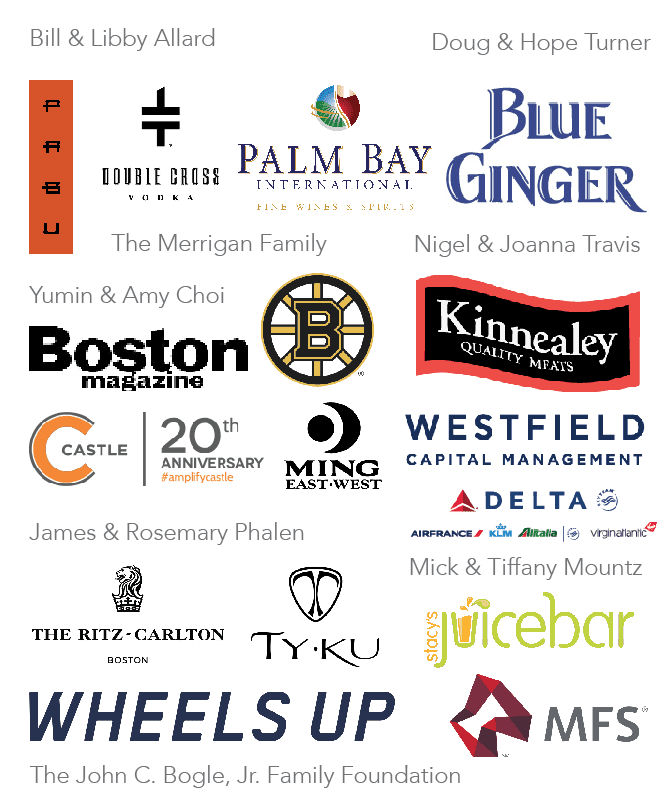 Visit Family Reach on Flickr to view all of the captured moments from Cooking Live! Boston. You can also head over to Facebook to catch a few highlights from the evening live streamed by our friends at Tastemade.