Collaboration Spotlight: 5 Ways We're Teaming Up To Help Cancer Patients
At Family Reach, we believe teamwork is the best way to change the financial reality of cancer.

This "Collaboration Spotlight" blog series highlights some of our latest collaborations with our nationwide community of partners and supporters.

From journal articles and webinars to RV-loving YouTube stars and book clubs, we're grateful to all of our "teammates" who are united in providing essential financial support to families facing cancer.
LiFT Network Members + Family Reach: 2021 Annual Report Showcases Impact Unlocked by Nonprofit Collaboration
Cancer nonprofits join The LiFT Network to connect with like-minded organizations, add financial interventions to their program offering, and streamline the delivery of emergency funds to families. The LiFT Network's collaborative approach helps nonprofits thrive and ultimately reach families more effectively and efficiently.
Over the past year, LiFT added four new nonprofits to its nationwide community and nearly doubled its reach, distributing $1,004,263 in critical financial services to 1,195 families.
Affordability Accelerator + Family Reach: Road Map to Improve Patient Out-of-Pocket Costs and Trustworthiness in Health Care
In September 2021, the Costs of Care Affordability Accelerator convened to craft a road map of opportunities that empower patients, increase health system and community infrastructure, and broaden policy.
Family Reach's participation was highlighted in this recently published journal article about the Affordability Accelerator's work. The article details opportunities to equip families with comprehensive financial support and highlights how Family Reach is already modeling many of those solutions.
Together with the trailblazing coalition of stakeholders involved in the Affordability Accelerator, we will continue developing strategies to break down cost barriers to cancer treatment.
HappilyEverHanks + Family Reach: YouTube Merch Proceeds Support Families Facing Cancer
Emergency room nurses turned YouTube stars, Kyle and Renee Hanks recently teamed up with Family Reach to donate proceeds from their new line of merchandise.
The couple first started travel nursing and living out of an RV in 2017 to become debt free. Hooked on the RV lifestyle, they began a YouTube channel in 2020 – HappilyEverHanks – to share their fun on the road.
This spring, Kyle and Renee sold #ThanksHanks t-shirts and donated $1 per shirt to Family Reach. On their motivation to support Family Reach they shared, "as full-time ER nurses, we have seen the devastation of what a cancer diagnosis can do to a family immediately."
We're extending a big thanks to the Hanks and their community for their support!
GRYT Health + Family Reach: Co-Creating a New Model Through Collaboration in Clinical Research Webinar
In the fourth live session of the Diversity in Oncology series, powered by GRYT Health and Bristol Myers Squibb, our very own Lead Navigator, Courtney McHugh, MSW, LSW, joined a panel of providers, oncology researchers, and advocacy organizations for a conversation about delivering equitable, high-quality cancer care.
Courtney shared her knowledge about financial toxicity, the services Family Reach has to offer patients (including our free financial guidebooks), and how advocacy organizations can help remove the shame around asking for help when going through cancer.
RazHer Mind + Family Reach: Razor Sharp Minds Support Cancer Patients!
RazHer Mind is a book and film club powered by Kristen Standish's RazHer Collaborative that challenges members to "stay curious, creative, empowered, informed, and socially active" through discussions, guest speakers, and events geared towards women.
Each registration for RazHer Mind's private membership now helps support Family Reach. This partnership allows for members to gain access to the incredible RazHer community while helping provide financial support to families facing cancer. Win-win!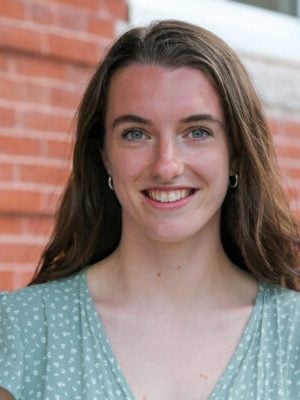 Communications Coordinator • Family Reach Team
As Communications Coordinator, Mary creates and promotes content that spreads the word about Family Reach's mission. Mary brings her love of storytelling to her work, and a commitment to a world where socioeconomic status doesn't determine chances of survival.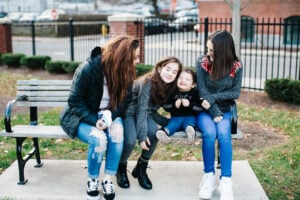 Find out how partners like AbbVie and the AbbVie Foundation help us scale, challenge the status quo, and invest in a better system for people with cancer.
Read More »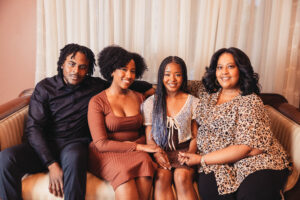 Check out the impact, milestones, and stories that defined another year of providing financial support to families facing cancer nationwide.
Read More »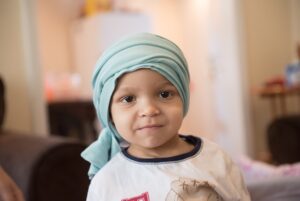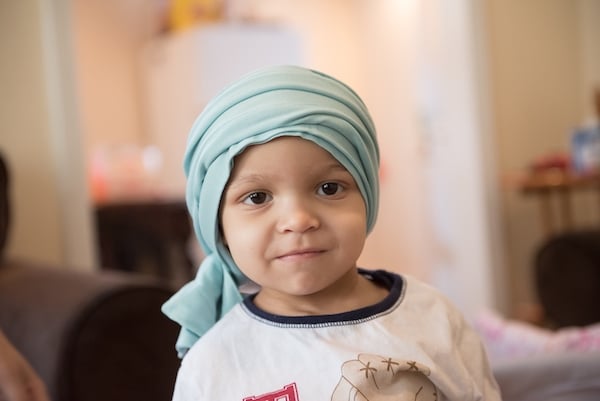 Family Reach CEO Carla Tardif reflects on 2022 and calls for community support to fight for cancer equity.
Read More »
Sign up for Email Updates