Cheers to 10 Years: Cooking Live with Chef Ming Tsai Event Highlights
There's nothing like the power of food to bring people together — even virtually! On June 10, 2021, we hosted Cheers to 10 Years: Cooking Live with Chef Ming Tsai and raised more than $626,000 for families facing life-threatening financial barriers. Thanks to generous donors and sponsors, it was our best virtual fundraiser to date!
The event had many aspects of our beloved Cooking Live events, along with the special twist of celebrating Chef Ming's unwavering commitment to our mission for nearly a decade. There were surprise guests, heartfelt videos from our cancer heroes, hilarious giveaways, and of course delicious food.
Check out some of our favorite moments below and consider making a donation today. Chef Ming Tsai is so close to reaching the fundraising milestone of $10 million in 10 years for Family Reach and we can help him achieve that goal by the end of this year.
Thank you for your selfless ways and kind spirit, Chef Ming. Cheers to many more years!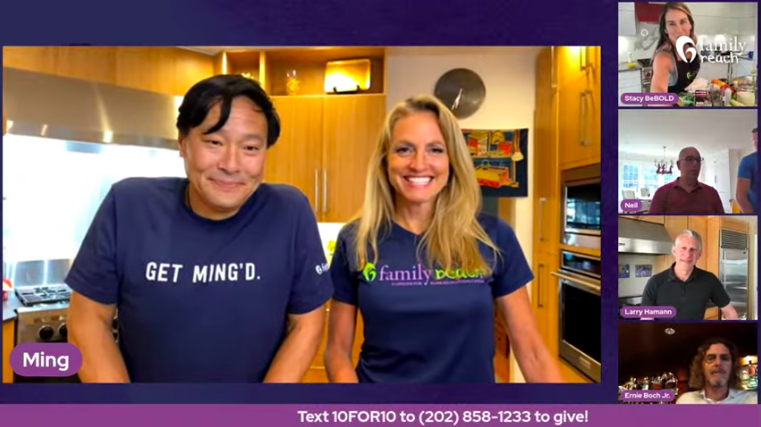 The event kicked off with a cocktail hour where guests made a ginger margarita! Thank you to Ernie Boch Jr., Neil Grossman, Lenny Clarke, Larry Hamann, and Stacy Madison for joining us live.
We took a walk down memory lane and shared this surprise video with Chef Ming, reminding us all of how expansive this event has become. From celebrities like Matt Damon to local Boston favorites like Tiffani Faison, the Cooking Live family has grown tremendously over the years thanks to Chef Ming.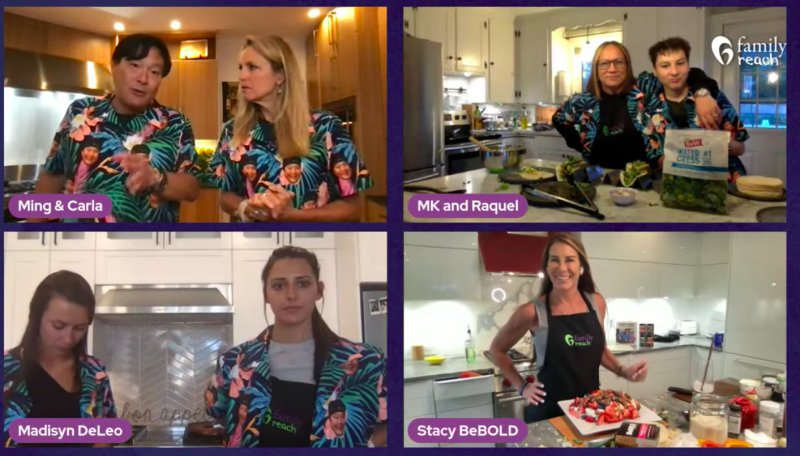 For the main event, guests took to their kitchens and put their cooking skills to the test as they followed along with Chef Ming. Thank you to Madisyn Deleo, MK and Raquel, and Stacy Madison for being such great sports – you crushed it!
In Conversation: Chef Ming Tsai On 10 Years of Supporting Family Reach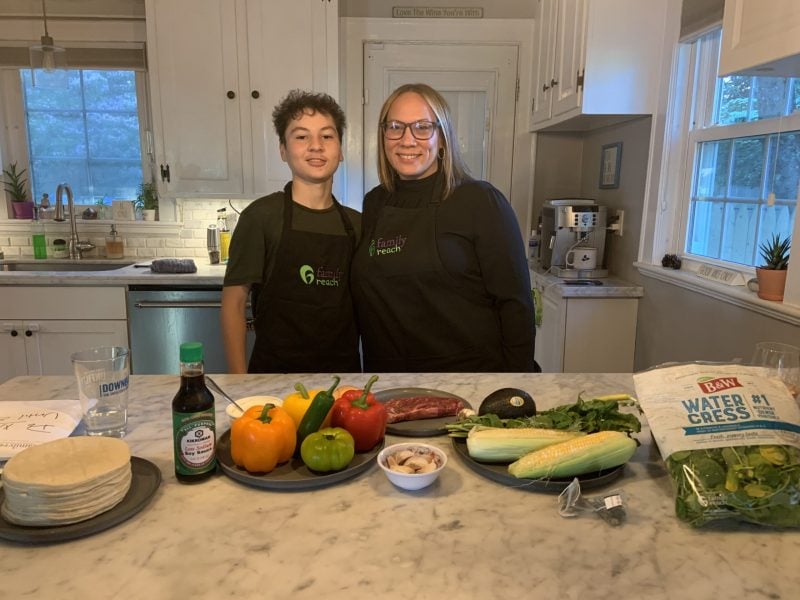 Cancer hero Mikalo and his mom Raquel are true inspirations. Their story inspired Chef Ming to get involved with Family Reach 10 years ago and they continue to be key members of our family. Thank you for joining us for this event!
At every Cooking Live event, we have the honor of awarding one of our top supporters with the Chef Ming Tsai Leave Your Mark Award. This year, we were proud to present it to Stacy Madison of Be Bold Bars and Stacy's Juice Bars.

Stacy has supported Cooking Live since the very beginning and has allowed us to help thousands of families in need with her generous donations over the years. Congrats Stacy!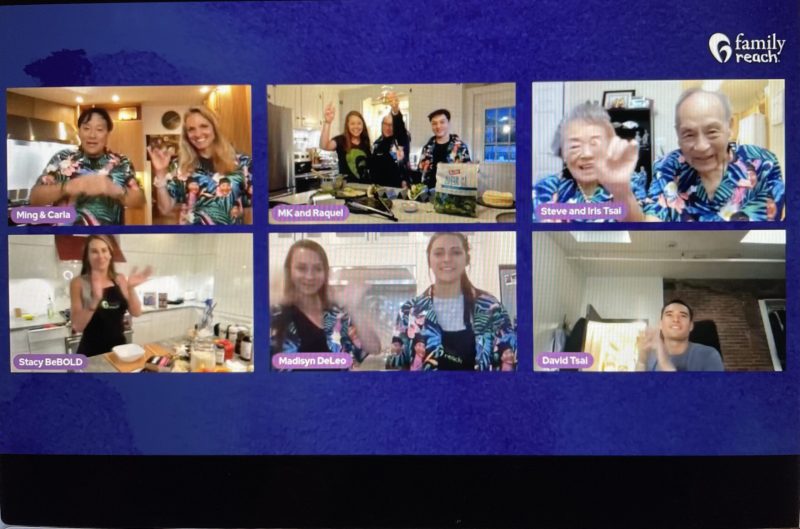 It wouldn't be Cooking Live if we didn't surprise Chef Ming! This year's one-of-a-kind giveaway was a Hawaiian shirt featuring Chef Ming's face all over it. We surprised him with his family members, all of whom were proudly wearing the shirts. Happy moments all around!
And last but certainly not least, thank you to our event sponsors: B&W Quality Growers, Be Bold Bars, Subaru of New England, MFS Investment Management, Taurus Investment Holdings, Maker's Mark, and Foundation Medicine!
Make a donation today to support cancer patients in deep financial need. Every dollar gets Chef Ming one step closer to the fundraising milestone of $10 million in 10 years!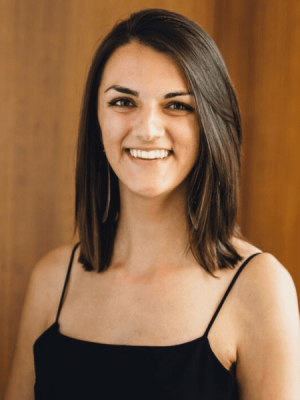 Senior Marketing Manager • Family Reach Staff
As Senior Marketing Manager at Family Reach, Autumn ensures brand consistency and oversees all digital marketing campaigns, social media strategy, and influencer relationships. She believes in authentic living, and a combination of hard work and magical thinking.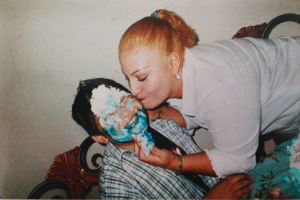 Angel shares how Family Reach allowed him to "breathe again" as he went through the financial and emotional challenges of his mom's cervical cancer treatment.
Read More »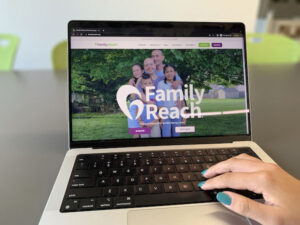 Meet the four interns who joined Family Reach this summer to help provide financial relief to families facing cancer nationwide.
Read More »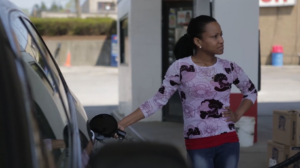 Family Reach CEO, Carla Tardif, discusses the link between patient location and cancer outcomes.
Read More »
Sign up for Email Updates