Cancer Nonprofit Collaboration: 3 Takeaways from the 2020 LiFT Network Virtual Conference
"I joined The LiFT Network because the only way we can create life-changing impact for families is by working together with like-minded people," shared Emily Ratliff of Claire's Army, an organization that joined our collective of cancer nonprofits earlier this year.
Like-minded. That was the most repeated word at our annual LiFT Network Conference, held virtually on December 11, 2020.
Now in its second year, the conference brings our LiFT Network Members together to celebrate the power of collaboration. Independently, we are nonprofits dedicated to tearing down the financial barriers that negatively impact a patient's cancer journey. Together, we are exponentially stronger in that fight by combining our efforts, resources, expertise, and passion.
The end-of-year conference is a celebration, rooted in reflection of the Network's impact on the cancer patients and families we've supported together through our Financial Treatment Programs and the force we are as a collective. We are 12 organizations located across the country, united through our belief that things should and need to be different.
While 2020 was a year like no other, it somehow made our accomplishments all that more important to celebrate. Here are some of the top takeaways from this year's LiFT Network Annual Conference.
1. The LiFT approach allows us to meet patients with targeted solutions
Patients and their families may have cancer in common, but their journey is unique. As nonprofits, we have deep footprints in our communities, and each Member continued to share their diverse perspectives and ideas during the conference.
Ultimately, this translates to individualized solutions that allow us to meet patients where they are, as opposed to a one-size-fits-all approach. The relationship between healthcare professionals, Family Reach Resource Navigators, and nonprofits is critical to these targeted solutions.
"The LiFT Network has given our organization the opportunity to serve even more pediatric families through our joint partner hospital network," shared Kim Gradisher of the Tyler Robinson Foundation. "It has allowed us to streamline many of our processes, which has proven to be vital for a small organization like ours."
LiFT Network Spotlight: How Cancer Nonprofits Are Responding to COVID-19
2. Our collaboration was vital to 2020 success
Recognizing how tough this year was and celebrating all that was accomplished despite the challenges, Members shared unanimous gratitude for being connected to each other in 2020.
We had a solid foundation for streamlined program delivery going into the year, which meant we could rest assured knowing that the families we serve could receive support during a time when financial crises were worsened.
Beyond continued program delivery, we leaned on each other this year in new and unexpected ways. We discussed fundraising challenges, organizational pivots, and which virtual apps were working the best. Members also came to The Network to vent and clear their heads.
This newfound form of collaboration confirmed that networking with fellow nonprofits on programs but also anything in our day-to-day worlds is a valuable practice that we will carry forward into 2021.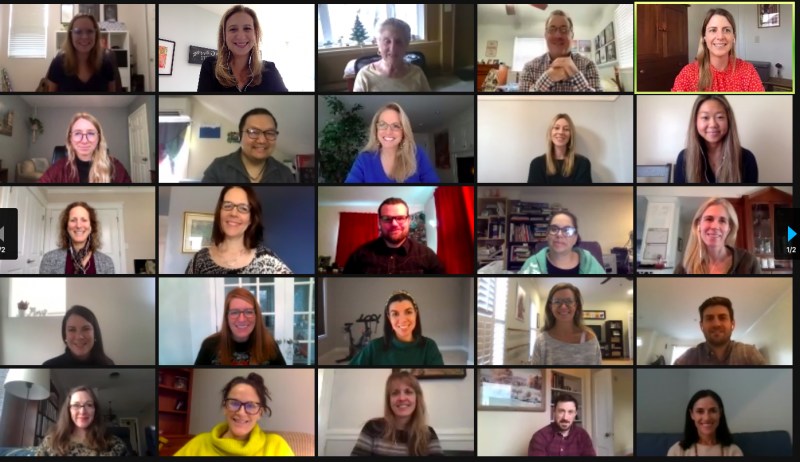 3. Every nonprofit has a powerful story to tell
All of our stories, all of the "whys" behind what we do, got stronger this year. We gained a deep understanding of the value of coming together as like-minded nonprofits and the positive impact it has on healthcare professionals and how families access resources. This would be much more challenging and less impactful for a nonprofit working alone.

As a result, Members came together to recognize the need for incorporating their partnership with The LiFT Network in their stories. By unifying and amplifying our voices in this way, and adding to our collective story, we shine a brighter light on the solutions we offer cancer patients and their families.
Closing out a strange yet incredible year
This was quite the year! Despite the challenges, The LiFT Network achieved a lot of firsts. We welcomed five new members, more than any other year before. We figured out how to continue reaching families with critical financial support during a pandemic. We collaborated on a holiday campaign. And we all waded into the world of virtual events.

This year validated what we already knew: teaming up makes sense. What we created through The LiFT Network is necessary to strengthen our programs, increase our effectiveness, and generate a deeper impact for the cancer community. Together, we will keep making change.

Though The LiFT Network is just a few years old, this year truly proved that we are unstoppable.
If you're interested in joining The LiFT Network, reach out to

[email protected]

and we'll be in touch with you soon!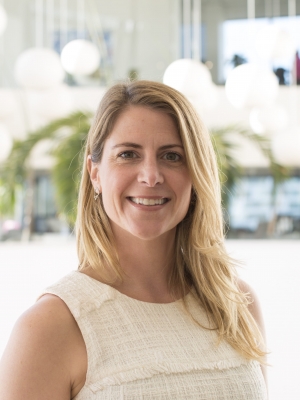 Director of The LiFT Network • Family Reach Team
As Director of The LiFT Network, Joanna interacts with a wide variety of nonprofits nationwide and understands intimately how these nonprofits can scale and what it takes to be successful. The LiFT Network is all about collaboration between like-minded organizations and Joanna exemplifies this by providing guidance where she can, as well as bringing in outside consultants. She is also a yoga and meditation teacher.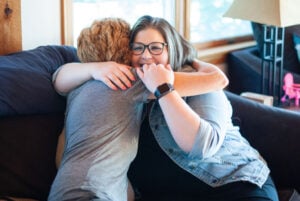 Help caregivers like these support their families during cancer treatment.
Read More »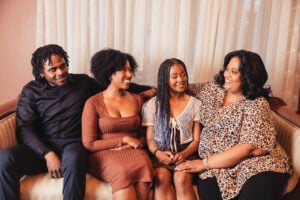 Nicole shares how Family Reach offered not only financial support during cancer treatment, but also a community.
Read More »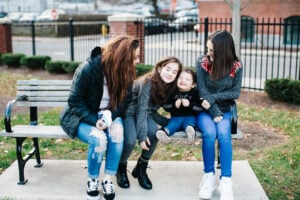 Find out how partners like AbbVie and the AbbVie Foundation help us scale, challenge the status quo, and invest in a better system for people with cancer.
Read More »
Sign up for Email Updates