2018 has truly been a game-changing year for Family Reach. Through collaborative partnerships, innovative programs and the strength of our families and dedicated supporters, we are shining a light on the financial burden of cancer and bringing this issue to the forefront of the cancer community and beyond.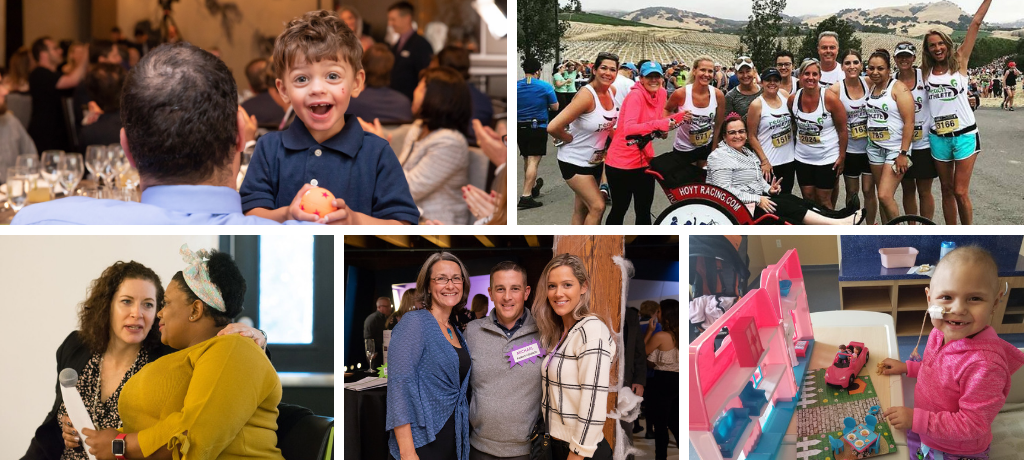 Reaching New Heights
This year, was a year of firsts for Family Reach. We launched our new Financial Planning for Cancer program in collaboration with the Foundation for Financial Planning and the Financial Planning Association. This one-of-a-kind program pairs certified pro-bono financial planners with patients to help them manage cash flow and debt during cancer treatment.
We took center stage at the Biden Cancer Summit committing to helping more families nationwide before they reach critical breaking points; we ran side by side with our Reach Athletes as they pushed new limits at the Napa to Sonoma Half Marathon; hosted Cooking Live! Boston and our new Night of Wonder to raise awareness for the financial burden of cancer; set new records on #GivingTuesday, helping more families than ever through our Hope for the Holidays campaign; and, within this short year, doubled the size of our infrastructure and our team.
Family Reach supported 40,000 individuals facing the financial burden of cancer this year. Behind the scenes, our hospital network, social workers and employees worked tirelessly to ensure families like Karalyne's and Dalton's were able to access treatment and maintain daily needs, like the roof over their head, food on the table and gas in their car. They are the reason Family Reach strives to reach new heights and to alleviate the financial burden of cancer.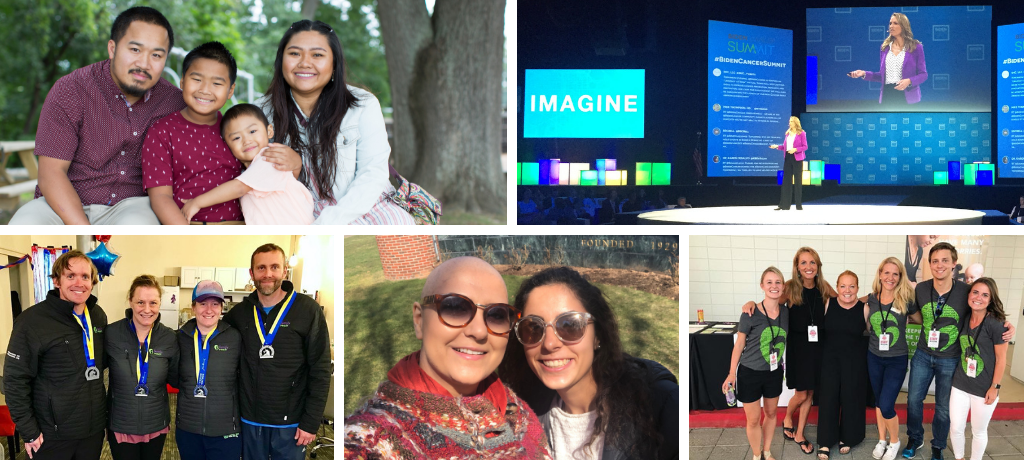 Looking Ahead
None of Family Reach's success would have been possible without our community. From our boards, corporate and likeminded nonprofit partners to dedicated individuals ambassadors, their involvement and support propels us forward.
As our supporters know, our patients and their families are at the core of everything we do at Family Reach. There's no limit to what we can achieve in 2019 with our mission driving our purpose. As we look to the future, our ambition is to meaningfully reach every family dealing with cancer before they hit financial breaking points and before their cancer care is interrupted.
We are grateful to all who support our mission and have brought us to this tipping point. As we look to 2019, we are poised to combat the financial burden of cancer and to make a greater impact on families nationwide.
Continue to support us as we step into 2019. Click here!
Sign up for Email Updates