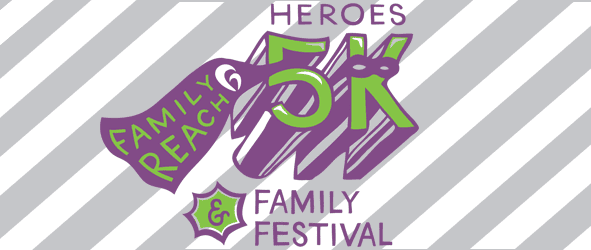 You don't have to know how to fly or shoot spider webs from your wrists to be a superhero. On September 27, Family Reach invites runners, Family Reach supporters and all in Northern New Jersey to participate in the Heroes 5k & Family Festival to benefit our mission. The whole family finds something to love at this fall favorite event, and this year, kids and adults are encouraged to dress as their favorite superhero as they cross the 5k or 1-miler finish line!
Please note, online pre-registration closes on September 26th at 12pm.
Onsite registration begins at 8:45am on September 27th.