We thank ASD Healthcare for their generous support of Hope for the Holidays. This program provides relief to families struggling with the financial burden of cancer. 100% of your gift will go directly to the children and families below, providing gift cards that will be used for presents, food and essentials. We wish you and your family all the best this holiday season and in the new year!
Raylan, Age 2, California
Raylan was diagnosed with bi-lateral retinoblastoma at 10 months old on January 14, 2015. Two weeks later, his left eye was removed. He currently has 11 tumors in his right eye. He is a patient of Children's Hospital Los Angeles where he has received multiple rounds of chemotherapy, cryotherapy, laser treatment, platelet transfusions and many other procedures. His treatment protocol includes three times weekly therapy appointments and a surgery every eight weeks, adding thousands of miles onto the family's monthly budget.
Mom and dad both quit their jobs when Raylan was diagnosed. Mom to take care of Raylan and all his treatment needs, and dad to take care of Raylan's four siblings. Recently, mom was able to go back to work part-time but was again forced to quit due to changes with Raylan's cancer.
Raylan has four amazing siblings that have taken the back seat a lot over the last two years. They truly kind, loving siblings. David aged ten, Billy Jack aged 8, Wyatt aged six, and Princess Savannah Rose aged four. Through everything, Raylan has kept a smile on his face and continues to teach his family of seven how to stay strong. He still has a very long road ahead of him but, he is a true fighter and the family's little hero.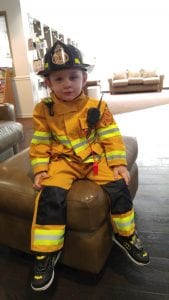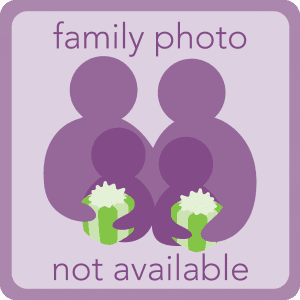 Lionel, Age 18, Ohio
Eighteen-year-old Lionel lives with his mother, six siblings and one nephew. Prior to Lionel's diagnosis he was working part-time while attending high school. The family relied on part of his income for household bills, because his mother was not receiving any child support despite there being a court order in place. Despite the family's best efforts, they were facing homelessness at the time of Lionel's diagnosis. Lionel's mother was working full-time and received help from a local homeless program to pay the rent on an apartment for their family. Lionel's mother has been able to work only sporadically since his cancer diagnosis in order to care for him.
Since moving into their apartment, the family's living room TV and Lionel's bedroom TV were both stolen. Lionel's "Big Brother" from the Big Brother, Big Sister program assisted them to replace Lionel's TV because he spends many hours in his bedroom recovering. However, his mother has been unable to replace their living room TV, as she has greater financial obligations to maintain her household at this time. Support during the holidays will allow Lionel's mother to purchase a TV for her younger children as well as some other small gifts for the little ones.
Lillian, Age 9, Virginia
Lillian is one of seven children in this loving family between the ages of 9 and 19 years old, including her twin sister. She was diagnosed with leukemia when the family was living in Europe while her father, Brian, was serving in the military. Brian had been in the military for over 20 years and was forced to resign due to his daughter's cancer diagnosis. The family moved back to the United States for Lillian's treatment. Lillian's mother, Tina, is the primary care provider for Lillian, and stays full-time at the hospital with her with limited breaks to see her other children. Her father now works full-time traveling over three hours per day to work. The family has their oldest child in her first year of college this year. Since the diagnosis, this family has had extensive financial stressors since Lillian has been diagnosed. They have a 16 year old son who has mental health issues which has further stressed the family emotionally and financially as Brian has had to take time for work to care for him without pay. They rely on their immediate family and faith to assist them and would welcome support to help them celebrate a little this holiday season.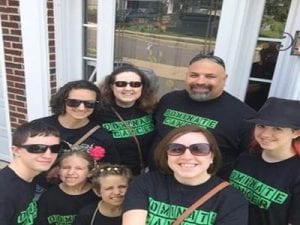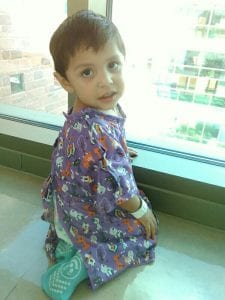 Jimmy, Age 2, Texas
Jimmy lives at home with his parents and ten of his eleven siblings. Jimmy's father is the sole income earner for the family of 12, and his mother is his full time caregiver. The family drives over two hours each way for his appointments and hospitalizations. Because of his intense treatment protocol, Jimmy frequently has appointments as many as four days per week. The family is often unable to stay at the local Ronald McDonald House near Jimmy's treatment center because they must return home to care for the other children and meet school demands. This travel burden is a huge economic strain on the family. Support during the holidays will relieve some of the financial burden associated with the travel as well as bring some much-needed hope during a difficult time of year.
German, Age 14, Texas
Prior to his current diagnosis, German underwent treatment for leukemia in 2004 and 2007, starting his battle with cancer at just two years old. In December 2015, after six years in remission, he was diagnosed with a brain tumor for which he is currently receiving chemotherapy. The family consists of both parents and five children, German being the only boy. His father is employed full-time outside the home and his mother is a stay-at-home parent, caring for German and his siblings.